Life Group Leaders' Meeting - 40 Days In the Word Campaign
January 27th, 2018
In preparation for our church wide campaign, 40 Days In the Word launching on Feb 11th. We are inviting all life group leaders, team members and anyone who would like to host and or start a new group for 40 Days In the Word campaign to attend this meeting. DVDs and workbooks will be available for distribution during this meeting.
We are looking for new groups to be formed for this campaign. If you would like to start or host a new LifeGroup, please be in touch at lifegroups@iesjakarta.org or anthony@iesjakarta.org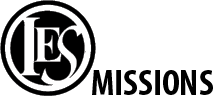 Philippines Interest Meeting
February 3rd, 2018
Join Pastor Lew as he shares more information about our 6th annual missions trip to the Philippines! You will hear more about what you will be doing, how much it will cost, and you will hear some testimonies of how it has changed the lives of previous participants.
The trip date is: 17 April - 3 May 2018.
IES Membership
February 10th, 2018