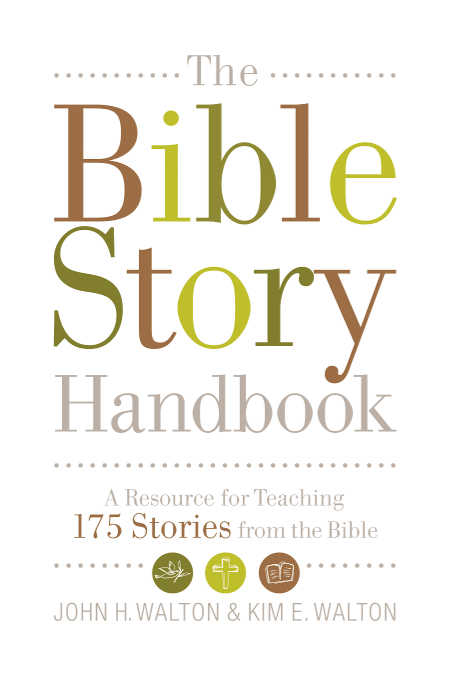 Teaching Bible Stories to Children - with Dr. John Walton
May 26th, 2018
"This is a very special opportunity we have been given to grow in our effective communication of God's word as we disciple our kids. Please don't miss it."
- P. Mike
This event is open to anyone interested in communicating Bible stories more effectively. You don't have to be part of IES to join. This session will include opportunity for Q&A.
Take Note: the entire event will be in English with no translation.
This event will take place at IES Jakarta on the 8th floor.
---
Dr. John Walton (short bio.)
Dr. John Walton is professor of Old Testament at Wheaton College in Wheaton, Illinois. Dr. Walton's teaching focuses on increasing the exposure and understanding of the Old Testament to Christians. Areas of research and study include Old Testament Theology, Old Testament exegesis and the comparative studies exploring the relationship between the Bible and Ancient Near Eastern Culture. He has worked on several Bible translations and has edited and authored numerous books on the Old Testament. His primary area of research and publication has been the book of Genesis. In addition to his academic teaching and publishing, Dr. Walton has been active for over thirty years teaching in churches. He has taught Sunday school classes for everything from pre-schoolers to adults and is passionate about helping Christians understand God's revelation of himself in the Bible.
Unrivaled: An IESTEENS Camp
June 9th - June 12th, 2018
$75 - $192
IES Teens Camp
June 9-12, 2018
Via Renata, Puncak
for young people ages 12 to 18 (as of September 1, 2018)
Camp Fee (it's in IDR, not dollars!)
Really Early Bird price: 2,300,001 IDR
Early Bird price: 2,600,001 IDR (paying on or after May 12th, 2018)
Normal bird price: 3,000,001 IDR (paying on or after June 1st, 2018)
Don't forget that 1 IDR at the end! It's important!
(For discounted rates for siblings, please contact Pastor Tirza.)
Contact Info
Pastor Tirza Magdiel
+62 812 9711 1988
tirza@iesjakarta.org
P.S., Have you considered giving someone the gift of camp? Sponsor someone to camp! Talk to Pastor T for details.
Muara Baru Community Outreach
July 7th, 2018
Join us and be the hands and feet of Jesus! We will be doing a variety of kids games for the children in the community—including relay races, crupuk eating competition, jelly eating contests, and more! It is a great way for you to pair up with one of the kids and show them the love of Christ.
Transportation provided from UOB.
This event is family friendly--so free to bring your kids along with you!
Parenting TEENS Course
September 1st - October 6th, 2018